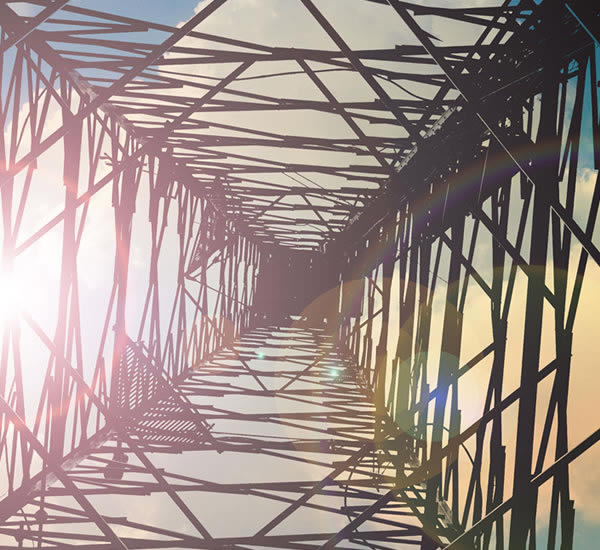 When it comes to having your own HSS and HLR, it is essential to find the provider with a complete state-of-the-art solution that offers a flexible licensing model. Summa Networks offers a complete solution through our NextGen HSS. Our carrier-grade HSS/HLR software allows seamless migration and interworking and delivers significant feature and cost advantages over traditional products to both small and large service providers.
It is the only product on the market that delivers such a complete package of features and is future ready, cloud deployable and based on open standards. It offers you a transparent and scalable solution that grows with your business success.
Full featured LTE HSS, IMS HSS, HLR and UDM as a single software suite.
Interworking between 2G / 3G / 4G / 5G* thanks to the presence of all subcriptions on a single database.
Deployable on physical, virtual environments, and cloud-native ready.
Flexible and adaptable to the needs of the customer thanks to our Agile process.
Based on open standards, carrier-grade, Java Spring, JDK 11.
Built using a modular approach to better handle upgrades / new features.
Future proof versions with up to date with Release 15 from the 3GPP.
Unified Management of day-to-day operations using a single GUI.
Transparent pricing. No feature redundancy and no trap into low price and expensive extensions
* Comming soon
The HLR / HSS market
As a consequence of market trends and new technologies along with the mergers of the big players, the offering for HLR / HSS has shrank to a few players. That has limited the options for service providers to buy a high quality, carrier grade HLR / HSS solution at the right price point.
What a few years ago represented a niche market, the MVNO players have grown to even compete with the long stablished players. However, the HLR / HSS market has been traditionally managed by the 'big vendor', targeting large operators with millions of subscribers.
The timing and price estructures of the big players do not fit the small and challenger players. This is why many service providers, such as smaller operators, MVNOs, MVNEs and M2M networks are facing price and scalability issues with traditional HLR and HSS products.
And with the 5G evolution, traditional HLR / HSS products are more miss-aligned with the future, as typically involve high cost platforms and lengthy projects to deploy on the operator premisses.
So, cloud-native solutions are needed to provide the flexibility required to meet the demands of modern networks as they require capabilities such as multi-play, service agility and virtualization.
Multi-G Networks
As the 3GPP and the technologies evolve, the toolset of the operators is better equipped to look into the future.
We have already seen big jumps on 4G, and the next jump is 5G.
However, the operators are faced with the challenge of migrating networks, subscribers, devices and operations into the new technologies.
That is the reason most operators today have to deal with multiple technologies in their networks.
That ranges from 2G, 3G, 4G, 5G or WiFi networks including fixed networks.
A unified way to manage subscribers' data is required across all these technologies, while also delivering a high-quality service to their subscribers and ensuring quick and smooth introduction of new and innovative services.
The NextGen HLR / HSS solution supports management of 2G, 3G, 4G, 5G, IoT and fixed networks in a unified and extremely scalable approach that decouples subscriber data administration from HLR/HSS/UDM/AUSF functions.
Single software solution for HSS, HLR, AuC, EIR and SLF
The Summa HSS product is a multi-profile subscriber management system designed with an objective to consolidate all the information (or profiles) of a mobile subscriber. It enables the operator with centralization of subscriber information/data in one logical place and convergence of subscriber's registration, authentication and call termination at the core of the network, regardless of the access technology. (2G/3G or 4G).
The Summa HSS product combines a Home Location Register (HLR) and a Home Subscriber Service (HSS) in one product. The Summa HSS product includes an integrated Authentication Centre (AuC) all running on a scalable, dynamic and secure system and within a single subscriber management platform. Due to this combined product implementation it enables a range of innovative solutions such as advanced low-cost roaming, fixed operator IMS deployments, or enabling VoLTE in combination with an IMS-core and LTE Radio infrastructure from any product vendor.
The Summa NextGen HSS enables the creation and management of a single subscription with an unlimited number of profiles:
Home Subscriber Server (HSS) for LTE Data
Equipment Identity Register (EIR)
Subscriber Location Function (SLF)
Home Subscriber Server (HSS) for IMS Voice
Home Location Register (HLR) and Authentication Center (AuC) for 2G/3G
The HSS and HLR functions share a single data repository, which provides convergence of subscription-related information (subscriber profiles), authentication, subscriber location and IP information.
Product features
Fully integrated HLR and HSS solution with a single subscriber database and shared AuC.
Complete GUI to manage all HSS/HLR configuration parameters.
Fully compliant data-model with 3GPP Release 15 standard and with interfaces and performance requirements designed and tested for multi-vendor environments.
Wide range of deployment options, from single virtual node to a fully geo-redundant setup. It can be deployed directly on COTS hardware or virtualized in a cloud environment.
Support for multiple tenants on the same deployment and for multiple network appearances within the same tenant.
Seamless support for multiple identities per subscriber, including multiple IMSI's and MSISDN's.
Extensive roaming controls for both HLR and HSS.
Web based APIs for automated provisioning and control.
Complete set of counters and statistics of the platform, network stacks and services.
Subscriber Based License
When dealing with complex systems such as an HLR / HSS, pricing is an important decision variable, which requires lots of attention from customers and providers to set it right for the initial prices and years to come. Many options are available when doing pricing for telecom systems: per transaction, per bytes, per modules, per subscribers, etc.
We had a clear idea when we started, and that was that our offering should have been specifically designed to avoid over-featuring and overpricing, while being flexible, extensible and scalable. A per active subscriber license is the best choice, as it has the best alternatives for allowing a good entry price, and have growth when the number of subscribers grow. No more options or modules are added, simply one price per subscriber.
Cloud-Native HLR-HSS
A natural evolution from the IT world, the telco world has adopted the virtualisation technology as it matures to make it the best alternative for their new deployments.
It has become so prominent, the second wave of virtualisation has started with the cloud-native applications.
Cloud native is a term used to describe container-based environments.
Our NextGen HLR / HSS can be run as a docker application and managed via Kubernetes to bring the full flavour of the cloud-native power.
Cloud-native deployment is ideal for service providers that wish to lower their CapEx and OpEx and allow seamless management of the HLR / HSS.
The main benefits of the cloud-native approach:
Packaged as lightweight containers: The NextGen HSS / HLR is a collection of independent and autonomous services that are packaged as lightweight containers.
Developed with best-of-breed languages and frameworks: Each service of a cloud-native application is developed using the JDK11 and framework best suited for the functionality.
Centered around APIs for interaction and collaboration: Our Cloud-native HLR / HSS use lightweight APIs that are based on protocols such as representational state transfer (REST) and SOAP.
Architected with a clean separation of stateless and stateful services: HLR / HSS services that are persistent and durable follow a different pattern that assures higher availability and resiliency. Stateless services exist independent of stateful services.
Multi-IMSI, multi-MSISDN and Multi-Profile
Back in the days of expensive roaming, roaming was done using a single SIM with a single IMSI coming from a national MNO. The main problem is the high charges required by foreign MNOs to facilitate the roaming service. Virtual operators found a way to circumvent such restrictions by building SIMs with multiple identities from different operators. Those identities are based on the IMSI, which are provided by national operators, and thus have good prices on that specific country. That helped them mitigate this financial burden, benefiting their customers who typically travelled around the globe.
For the case of multi-MSISDN, typically MNOs only offered one single number, as they are scarce, and only few business cases needed to have multiple. Spurring the competition, virtual operators found that customers wanted to have different contact numbers if they wanted a business or personal. You could dial any, and calls could have different features, such as voicemail, or call-forwarding. That allowed niche players to cater services for those users and benefit from higher ARPU.
Once both the above options are enabled, a myriad of features can be enabled with multiple profiles, so different Operator Determined Barrings, or different roaming profiles are activated per each IMSI / MSISDN. That provides the flexibility to define conditions per country, per subscribers, per IMSI, etc, enriching even more the toolbox of the operator to create more tailored services to the consumer.
Unified Management
When dealing with great quantity of subscriber data into a single database, management becomes an important topic on the day-to-day operations.
The subscriber can have profiles for the HLR, HSS, IMS, VoWIFI, 5G, etc. which acts as single repository.
The Summa NextGen HSS / HLR has a complete set of APIs based on SOAP and REST that can be used to operate the system completely.
From basic installation to bulk actions, roaming controls, and subscriber management, all is done via the API.
The OSS / BSS systems from the operator will use the API that can easily be connected to operators and therefore makes it easy to configure and manage from existing provisioning systems, i.e. removal of individuals or user groups and restriction policies for specific destinations or groups.
Benefits
The Summa NextGen HSS offers service providers a carrier grade software product that combines HSS and HLR in a single solution. It features a transparent license model that scales with your business. Summa provides an excellent alternative for service providers facing the typical barriers of the traditional HLR and HSS products:
Complete offering for GSM, UMTS, LTE, IMS, Wi-Fi and M2M networks.
No pricing and scalability barriers typical for traditional HSS products.
Support for multi-SIM, multi-IMSI, multi-MSISDN, multi-HPLMN/country, multi-profile and virtual routing instances.
Single software solution for HSS, HLR, AuC, EIR and SLF.
Multi-tenant solution to support multiple user types/groups.
Affordable, designed to be cost effective also for smaller operators and MVNO's.
Robust, carrier grade solution, N+1 scalable, high available, geo-redundant.
Convergence of subscriber information across access networks.
Single subscription with unlimited number of profiles.
Software based, supports NFV and cloud deployment.