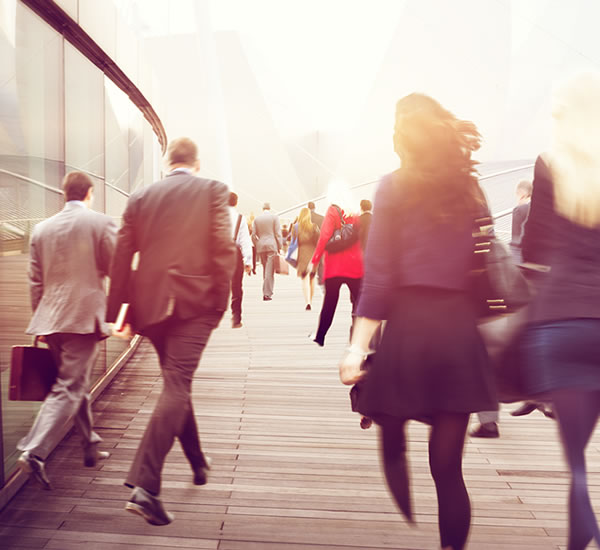 The latest news and insights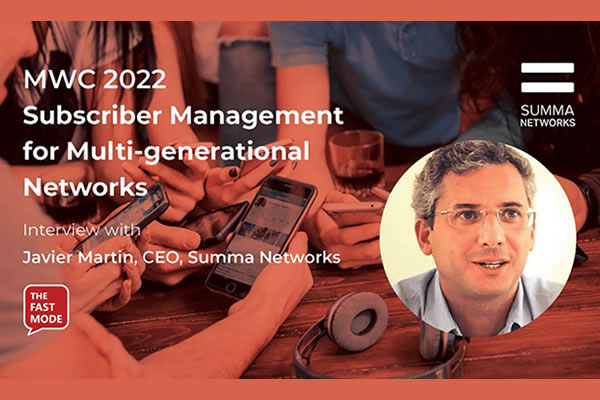 Javier Martin, CEO of Summa Networks, on market trends and Summa Networks' plans for this year with The Fast Mode
Javier Martin, CEO of Summa Networks, was interviewed by The Fast Mode just before MWC; he presented the company's multi-generational strategy for Subscriber Data Management and the new additions to our product portfolio
The interview also covers some of the must-have functionalities for advanced SDM solutions: cloud-native architecture, deployment models and fundamentally the need for Interworking between different technologies until 5G Standalone becomes a reality. Javier also discusses why voLTE and voWiFi usage is taking up, the complexity of its implementation and the solution proposed from Summa Networks.
Summa Networks has experienced substantial growth in terms of team, number of customers and customers' size all over the world. Also our product has evolved from an HLR/HSS solution into a 5G SDM suite, becoming the masterpiece of a complete SDM solution for carriers. As a first result of this strategy, Summa Networks is already part of the first Malaysian 5G project, carried out with our partner Casa Systems: Malaysia's carrier YES (YTL) has been the 1st carrier to launch 5G NSA in the country under the national DNB program.
"The company's product vision has expanded considerably. We are expanding our footprint not only vertically but also horizontally. Although HSS/HLR keeps being the core of what we do, we have vertically extended the solution to a complete SDM suite including UDR/UDM/AUSF/UDSF to cover multi-G environments from 2G to 5G. Horizontally, we are expanding our mark in the core of the network: we have developed a AAA Solution for Diameter and we are now working on a PCRF/PCF, to be launched in 2022. We can say we have evolved our company into a complete subscriber data, policy and identity management software provider".
The need for voLTE:
Although VoLTE has been a long time promise in the mobile industry, it is taking time to take up because of its implementation complexities. For many carriers, deploying VoLTE implies selecting, interconnecting and testing a complex set of systems from different vendors, making its ROI uncertain as the business model does not bring substantial additional revenues. As VoLTE/VoWiFi communication is becoming a must with the sunset of 3G Networks among other factors, we have decided to simplify its implementation for carriers by developing voLTEinabox with our partners.
voLTEinabox is a simple plug & play solution that includes an HSS, an IMS core, a PCRF, a AAA and an ePDG in one software suite. All elements are already integrated and tested, so that deployment and go-to-market time is significantly reduced for both small and big carriers. voLTEinabox has been nominated for a prestigious GloMo award at MWC22.
Talking about the carriers' transition to 5G:
"There are still 2 billion subscribers on 2G and 3G networks today for which the transition to 5G will be a long and tough one. For carriers 5G networks require a cloud-native environment, and it's not so simple to convert an HSS/HLR into cloud-native software. At the same time, transition to a pure 5G SA will take long, and will therefore require interworking between different G's. So the way Multi-G's SDM products are architectured is key for these technologies to coexist and ensure efficient interworking. Our NextGen SDM ensures a unified experience with a single product and GUI for all technologies. As managing a cloud-based environment can be complex, we also plan to offer our services as a managed service over the public or private cloud".
Regarding SDM requirements for private LTE networks: The SDM basic capabilities will not be so different from the software used for any other type of application. But private LTE will require considerations on three main points: 1) The scenarios around roaming and connectivity to the "outside" world 2) The security in communications related to data 3) The automation on the way the networks are managed.
As far as the Cloud is concerned, Javier considers it to be the future, but warns about it potentially being a double-edged sword for carriers. While it can bring cost savings and allow new models like Managed Services, the complexity of orchestrating and managing a cloud-native telecom network based on microservices can be a challenge. It also requires a shift in the skillset of carriers staff, where telecom engineers will need to invest in cloud knowledge or the other way around. A plausible way forward is for carriers to rely on vendors for cloud environment operations, and this is where Summa Networks can definitely help them in this long and cumbersome transition.
Javier concludes the talk with an advice to MNOs and MVNOs: "Operators should realise that their power lies in the phenomenal amount of DATA they have from subscribers. We are only partially using data, mainly to define prices and plans, but there is no hyper personalisation and intelligence in the telecom networks. For vendors instead, the transition to 5G implies a shift into our position; we need to move from equipment to service vendors".
Latest In the media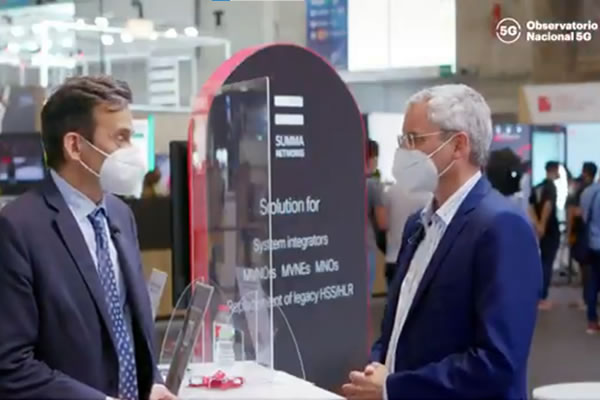 Interview with Observatorio Nacional 5G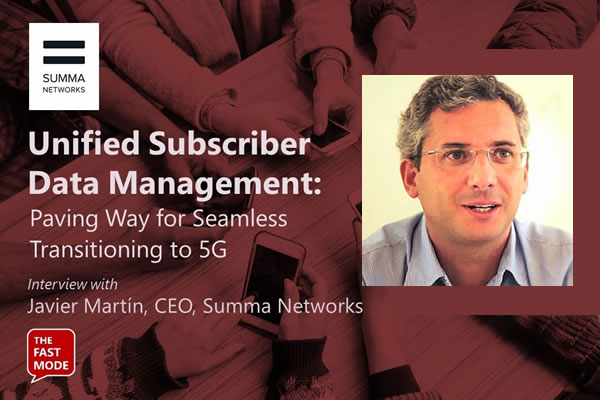 Javier Martin, CEO, on 5G and cloud-native architecture with The Fast Mode