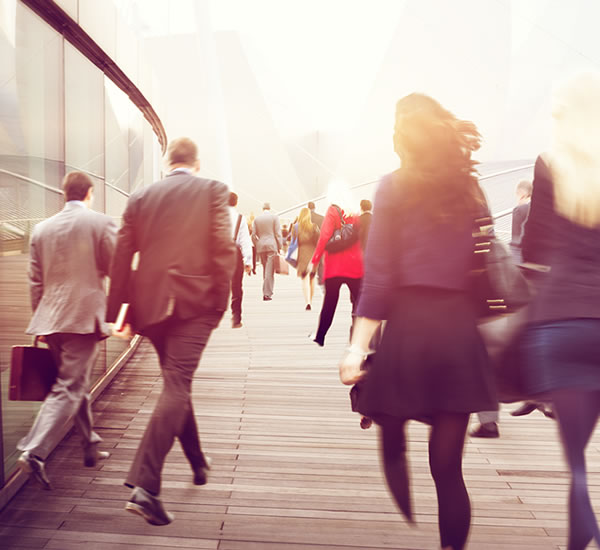 The latest news and insights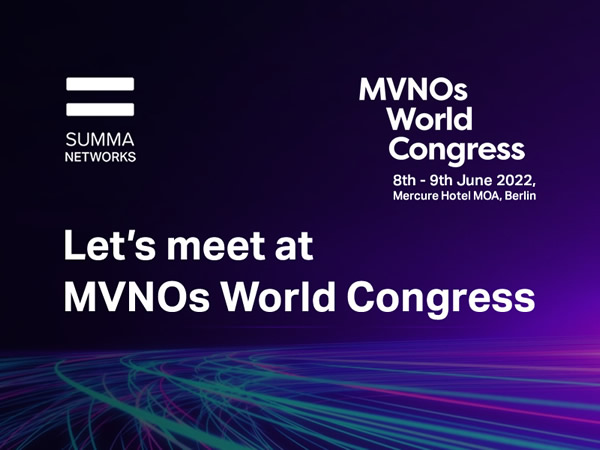 MVNOs World Congress 2022: discover our Subscriber Data Management solution for MNOs and MVNOs
Summa Networks will be exhibiting at the MVNOs World Congress, on 8th - 9th June, Berlin.
MVNOs World Congress is part of the Informa Tech Division of Informa PLC, the leading international events, digital services and academic knowledge group.
This exhibition brings together professionals and speakers from all over the world and this year, topics related to eSIM, blockchain, fintech, disruptors, wholesale services and IoT will be covered.
Summa Networks Subscribers, Policy and Identity management solution is a complete software suite that includes HLR, HSS, UDM, UDR, AAA and PCRF/PCF to guide carriers in their transition to 5G, while still supporting their 2G, 3G, 4G, 5G NSA networks.
As a commitment to simplify the journey to 5G for carriers of all types and sizes, we have recently launched a simple plug & play VoLTE and VoWiFi solution: voLTEinabox.
For more information about the Congress, please follow the link: https://tmt.knect365.com/mvnos-world-congress/
We are delighted to welcome you in person at our stand, so if you wish to book a meeting do not hesitate to contact us on: go@summanetworks.com
About Informa Tech Division
Informa Tech informs, connects and inspires tech businesses and professionals who want to apply the latest technology in their roles. Informa inspires you to formulate a strategy, marketing and business development solutions that deliver results.
Its brands serve some of the most exciting specialist markets in technology, delivering digital content, research and media, live and online industry communities and a growing range of audience development and digital demand generation services.
They offer an unrivalled reach to decision-makers in the technology marketplace, leveraging over 100 recognised brands trusted for research, information, education, and networking.
Latest Events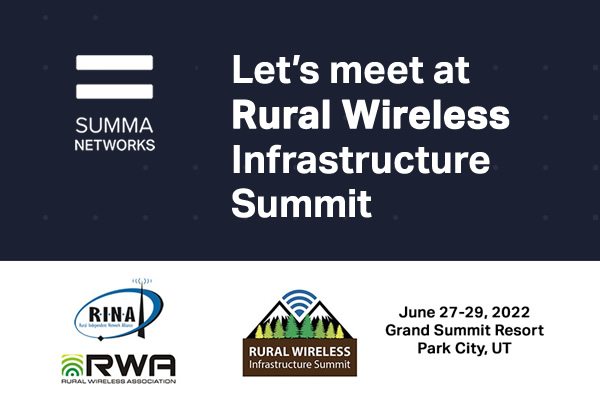 Join Summa Networks at The Rural Wireless Infrastructure Summit 2022, 27-29 June, Park City, Utah.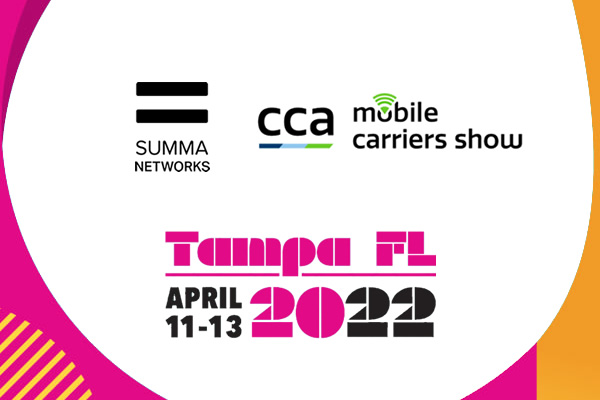 Join Summa Networks at CCAs´ 2022 Mobile Carriers Show, 11-13 April, Tampa