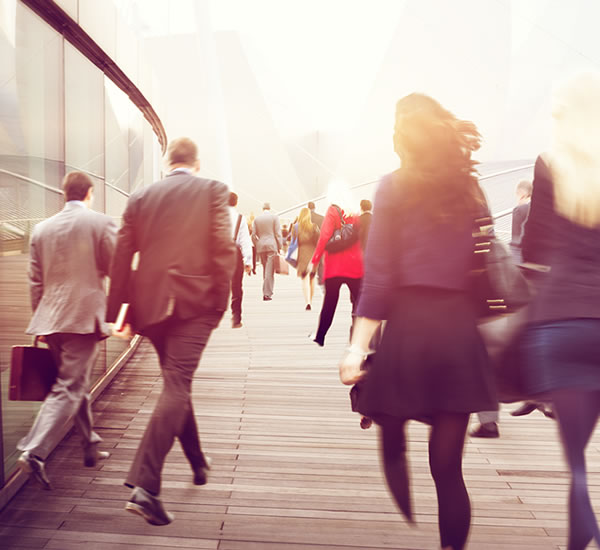 The latest news and insights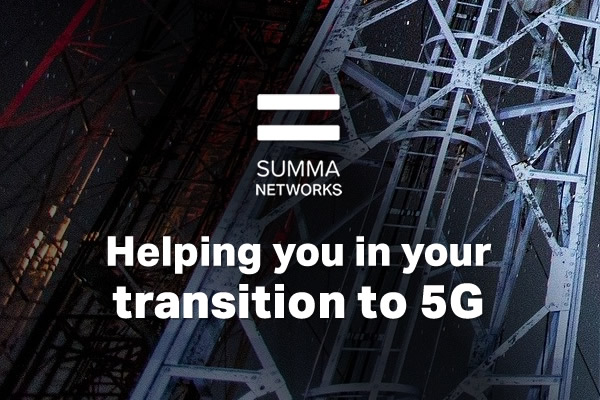 Why a staged transition to 5G makes commercial sense for mobile operators
There is no doubt that 5G will dominate the mobile industry within the next few years. The potential benefits and business opportunities with 5G are immense. However, for all kinds of operators — whether existing MNOs or MVNOs thinking about developing their own solutions — the investment and effort required for full 5G present a daunting prospect.
Full 5G, also called Standalone (SA), is not just a network upgrade: it will require a whole new architecture, including replacing radio access networks (RANs) and antennae. While it has some benefits around its future functionality (such as supporting smart cities), it introduces a new level of network complexity and will take some time to implement.
The 5G dilemma
Despite market hype, the industry resources are not sufficiently in place to support full 5G yet. Also, many operators are still recovering from the impact of 4G. Plus, SA 5G will exclude interoperability with those previous mobile generations.
Yet the fact remains that operators are under pressure from consumers, investors and equipment manufacturers to demonstrate that they are embarking on the road to 5G. The sheer volume of marketing around 5G has positioned it as desirable to have as soon as possible. Therefore, operators will need a ready response to customers asking if their shiny new smartphone will be compatible with 5G.
A tried-and-tested alternative
Fortunately, there is an answer and one that is already market proven: Non-Standalone (NSA) 5G. This has been established by the 3GPP (which unites the seven leading telecommunications development organisations worldwide) as a realisation that there needs to be an alternative route, 5G. NSA is a cost-effective, fast and relatively straightforward route to 5G compared to SA.
NSA enables operators to use their existing LTE network investments to start offering 5G access speeds within a matter of months for some MVNOs, and probably not more than a year for larger operators. Compared to achieving SA-based 5G, that is a considerable time-saver, so operators can start marketing 5G and gain an early competitive edge. The same RANs are used, accompanied by some tweaks to the core. The consensus of achievable speeds seems to be up to 2Gbps with 5G NSA, which while not as fast as pure SA, still represents a significant gain.
Nor is this just theory: at Summa Networks we are already helping operators to deploy NSA, as part of an evolving roadmap towards 5G, with controlled total-cost-of-ownership (TCO). We have issued a solution compliant with 3GPP Release 15 and which is therefore 5G NSA. Several of our customers are already testing this and preparing for launch. These include: an MNO, a large MVNE providing 5G to its MVNOs, an IoT focused company, and another specialising in international multi-IMSI. For example, an MNO in the South Pacific with approximately 100,000 subscribers has recently introduced 5G within about six months from the decision to going live.
Stepwise evolution towards full SA 5G
So are there any downsides to NSA? Only one: NSA solutions should support fallback between different networks as users move between 5G, 4G, 3G or even 2G in some countries. By the way, SA 5G has the same limitation.
Imagine being in Paris with a strong 5G signal, but then visiting the French countryside at the weekend where 5G is not yet available, so 4G — or even 3G — becomes the alternative. Operators will need to find ways to support interconnections between all the Gs for a long time to come. Consumers just want to connect, they do not want to know about the technical obstacles, so there is a risk that customer dissatisfaction is created.
Fortunately, there is a solution: create a core network that can work efficiently across all the main mobile generations. The crucial element is unified subscriber data management across all environments, so using HLR/HSS/UDR/UDM solutions ready for both NSA and SA comes into play.
In practice, this means operators can develop step-by-step strategies towards full 5G while offering 5G speeds relatively soon, with staged investments along the way. There is no need to rip out the existing network (though this is also an excellent opportunity to replace existing hardware with software-defined, cloud-based solutions that will provide far more flexibility in the future).
The Summa Networks Approach to Rip & Replace
For carriers looking to replace their old equipment to evolve towards 5G, Summa Networks SDM suite offers a cost-effective investment, with a future-proof product based on a customer-driven roadmap that will enable them to easily evolve into 5G. Our existing customers are already experiencing the benefits of a simple evolution into 5G NSA and SA, using our HSS, while managing the transition period between technologies.
We have developed our HLR/HSS/UDR/UDM solution for both NSA and future SA deployments, and subscriber profiles can move seamlessly and are supported across all mobile generations. As a result, there is no need for new products, complicated migrations or huge investments. Nor is there any need to choose between NSA or SA: network operators can have the best of both worlds with our solution, avoiding complex migrations or interworking solutions. With Summa Networks, carriers can have all their subscriber data management (SDM) needs in just one box.
5G is an unstoppable force and a massive opportunity for all kinds of operators. Now, it is possible to avoid the hurdles of time and complexity and start benefitting from 5G as soon as possible.
Get in touch if you want to know how we can help you in the transition to 5G
Latest Blog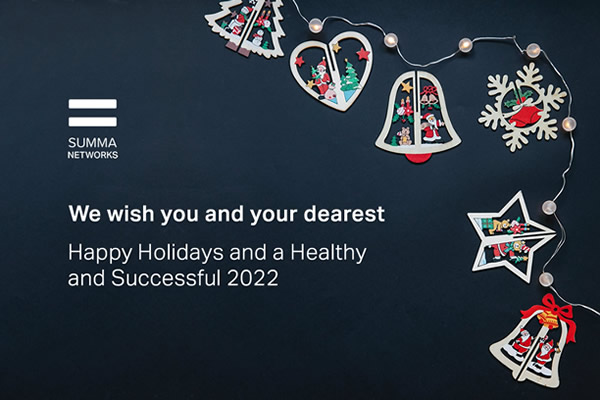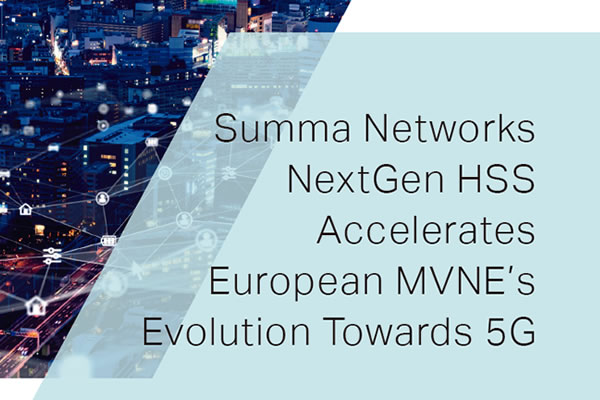 Summa Networks NextGen HSS Accelerates European MVNE's Evolution Towards 5G